Is Drake Trying To Get Out Of YMCMB Contract? Rapper Reportedly Being Screwed Out Of Millions According To Lawsuit By Jas Prince [PDF File Attached]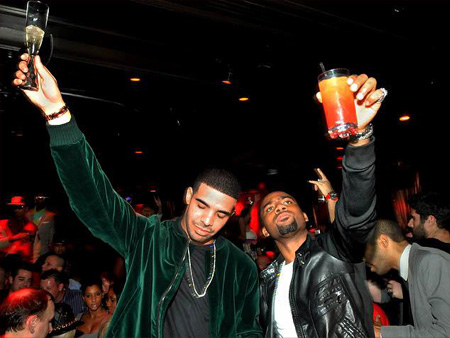 The man who discovered Drake is suing his management company, claiming that he is being cheated out of his share of royalties. In addition the lawsuit claims that Drake is also being screwed out of money he has earned.
James "Jas" Prince, the son of Rap-A-Lot Records CEO J. Prince, filed a lawsuit in Manhattan Supreme Court against Cortez Bryant, Gerald Roberson, Derrick Lawrence and their firms, including Aspire Music Group LLC, Laurant Management and Three Kings. Prince says they have refused to provide an accounting of what he is owed. The lawsuit states that in or around 2007/2008 Prince discovered Drake on Myspace and introduced him to Lil Wayne, Bryant, Young Money Entertainment and Cash Money Records, Inc. Prince claims that despite an agreement to split the profits associated with Drake's success, he hasn't been paid a dime.
The suit also alleges that Drake hasn't been paid either.
"He hasn't been paid, and we haven't been paid," Prince's lawyer, James McMillan told the New York Post. McMillan told the New York Daily News that the companies are hiding behind one man, Ronald Sweeney, who represents both Drake's managers and the record company that pays the royalties.
McMillan says the companies are controlled by Lil Wayne and have sold over 5 million copies of Drake's albums.
"It's one big shell game," McMillan said.
Julia Beverly of Ozone Magazine points out that on page 2 of exhibit F of the lawsuit, Drake's lawyers appear to be attempting to get Drake out of his YMCMB contract.
The PDF file of the lawsuit is attached here.