Prinston – Get It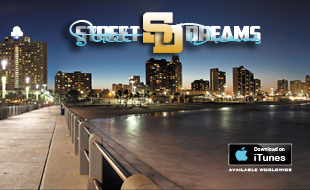 Eh eh eaaaye
Eh eh eaaaye
Ooooh
An Oh ohwa ooooh
Cash rules everything around me
I got money on my mind
Money on my mind
Money on my mind
Woke up this morning thinkin bout a freakin million
Like if I had a million would it reach the ceiling
I'm guesing not
So theres no more chillin
No days off
Push boundries till it pays off
Your boy going ham!
With extra cheese if you with it
I'm hot now like damn
So cut the check and let's get it
They don't wana see u winnin Cursed from the beginning
Either way im still blessed
My swag drippin I stay fresh
Turned my pain into champagne
Muscled up my campaign
U know exactly who I be but act like u don't know my name
Stackin up my residual
My rhyme book thats digital
See I live by a whole bunch a rules Money!
/Chorus
Ima reach for the stars
Stack my paper high
Push the hottest cars
Big crib, stay fly
I go hard even though they try to bring me down
I'ma turn up right now
I'ma hustle till I get it, Yeah
Get it, Yeah X3
I go hard
Even tho they try to bring me down
I'ma turn up right now
/Verse 2
Shout out to you that's getting it
Waddup to you that got it
Stack it up like Pringles
Stack it up like Pringles
How you gon sleep on the kid
You can see dat I'm workin I'm droppin these singles
I spit fire no shades
2 words, get paid
Cos being broke cost too much
And too much just ain't enough
Product for the consumer
Killin shit, wunga
Pickup the stash then get the cash
gotta move fast cos I won't last
I jus wanted to live life comfortable
But comfortable aint comfortable
When da car you like aint affordable
Can't go out, can't afford the bill.
How you gon get to da money
How you gon get to da money
People look at you funny
1 hundred
/Chorus
Ima reach for the stars
Stack my paper high
Push the hottest cars
Big crib, stay fly
I go hard even though they try to bring me down
I'ma turn up right now
I'ma hustle till I get it, Yeah
Get it, Yeah X3
I go hard
Even tho they try to bring me down
I'ma turn up right now
Cash rules everything around me
I got money on my mind
Money on my mind
Money on my mind